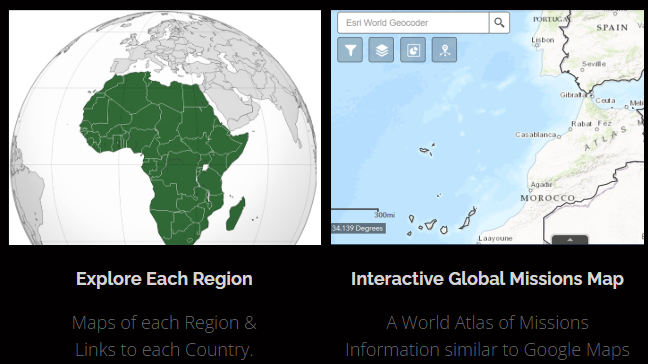 WORLD MISSIONS ATLAS PROJECT
Interactive and static maps of the world showing Bible Translation Status, Jesus Film Status, Evangelization Status. Legacy website with maps created between 1995 and 2005.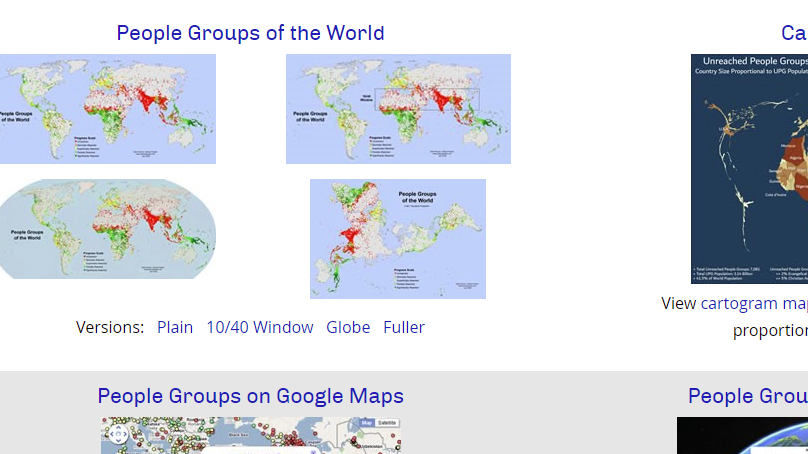 JOSHUA PROJECT – DOWNLOADABLE MAPS
Many different styles of maps, most dealing with people group data, which are free to download and use. Some maps are static and others interactive.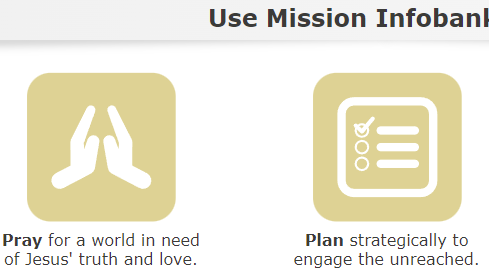 MISSION INFOBANK
Research resources from and for missional Christian leaders. Many thematic maps created by GMI (Global Mapping International) plus some maps created by LightSys and links to other mission resources free to download and use.
YWAM 4K MAPS
Collection of maps showing physical and spiritual needs by Omega Zone. Other themes include Bible Poverty Index, Big Floor maps, and an interactive map showing Omega Zones around the world.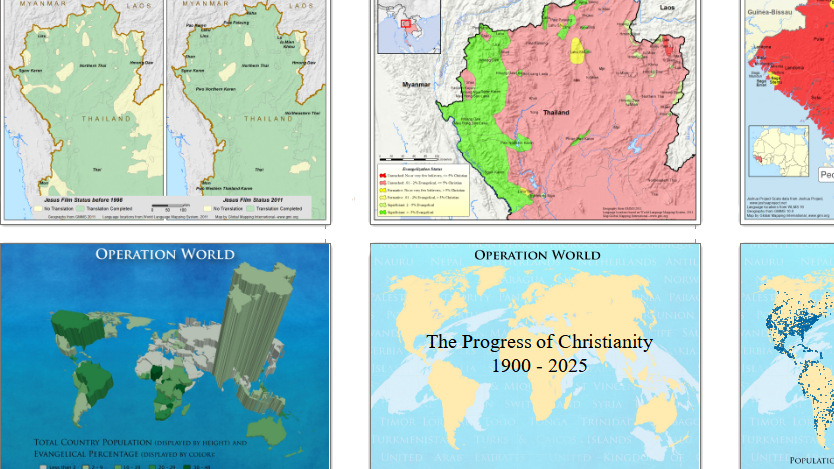 COLLECTION OF MISSION THEMED MAPS
Powerpoint showing why maps are useful in research and missions. Different styles of thematic mapping are shown. Slides 19 – 45 are meant to automatically advance giving the impression of an animation (Percent Christian growing every five years). Data was made up for some individual sensitive country maps.